Liposomes
A LIPOSOME COMPLEX (VITAMIN E AND MULTIVITAMIN EXTRACT), THEY ARE MOISTURIZING MICROSPHERES THAT ABLE TO KEEP THE ACTIVE INGREDIENTS AND ACT AS A TRANSPORT TO DELIVER TO THE MOST DEEP LAYERS OF THE SKIN.
It helps to restructure, regenerate skin collagen and elasticity. An ideal, anti-oxidant and anti ageing range to prevent pre-mature skin.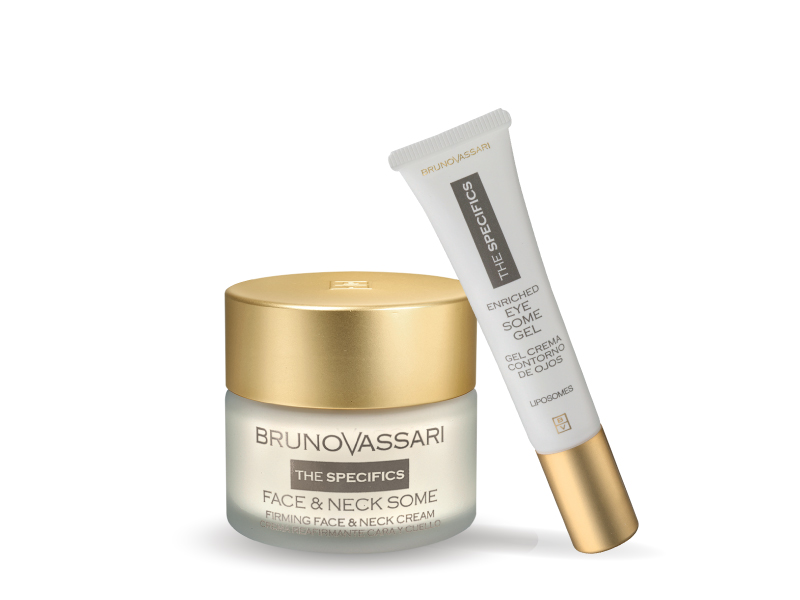 EYE SOME GEL – 15 ml
Feature: Light formula that helps to hide the fatigue signs, eye circles and eye bags. It illuminates notoriously the eye contour zone thanks to the micro-particles "soft focus", difuminate the light surrounding and diminish wrinkles and expression signs.
Usage: Apply morning and night on the concerned area through a gentle massage. Can be used under make up.
FACE & NECK SOME – 50 ml
Feature: Very active cream for treating the delicate skin of neck and neckline. Due to its fine texture, it penetrates the skin easily. Provides firmness and softness to the skin without leaving an oily film over the skin.
Usage: Apply morning and night with upward stoke, massage on wrinkles area.